Proud to have played a key role in many clients' business successes.

Successful Projects Delivery
We have delivered quality software solutions right within budget and set timelines.

We are global. We have ever-growing clients around the globe.

We have strong, skilled, and experienced tech experts on board.
Our Website Development Services
We offer scalable, secure, engaging, and highly responsive website development services for clients dealing with B2B and B2C businesses.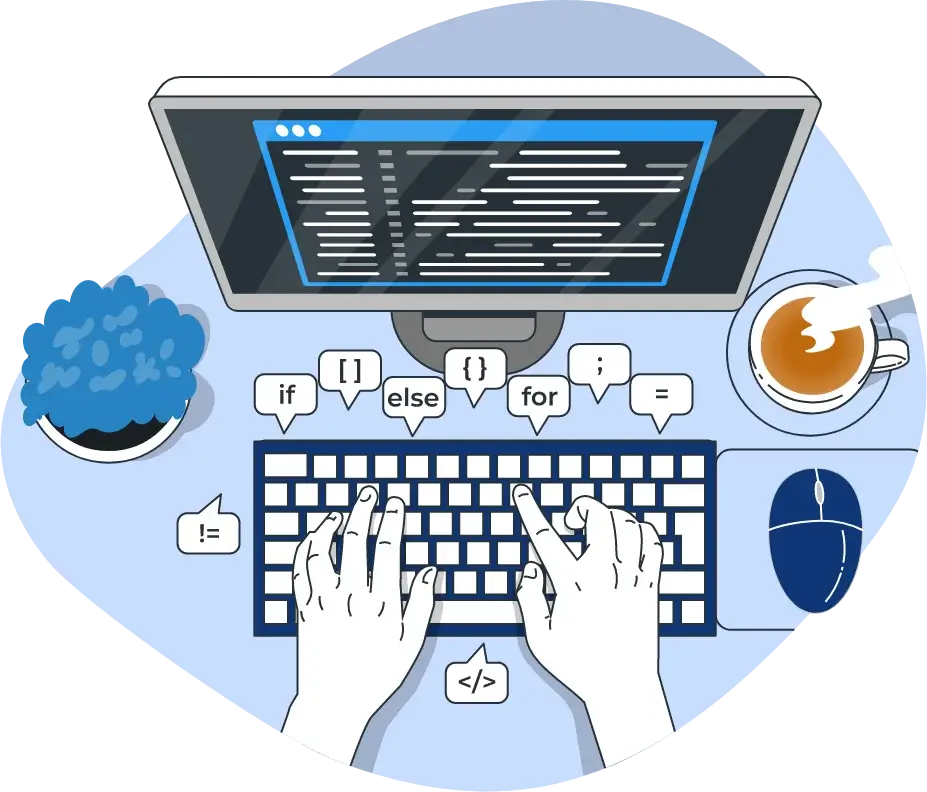 We help you build customized websites that complement your business, profession, or brand. Our team takes an in-depth understanding of your business or services to design a personalized website. We aim to help you with a standout website design that is different from your competitors and quite appealing to your customers. Connect with our best web development company for designing and developing creative and customized web pages.
Enterprise Web Development
Running a large-scale business? We are here to offer you something bigger and better with Enterprise web development services for your big business. We aim to help you with advanced web design and development services for your large-scale enterprise by offering scalable, secure, and systematic solutions. Connect with our web development company to build enterprise web solutions that can help streamline complex business needs.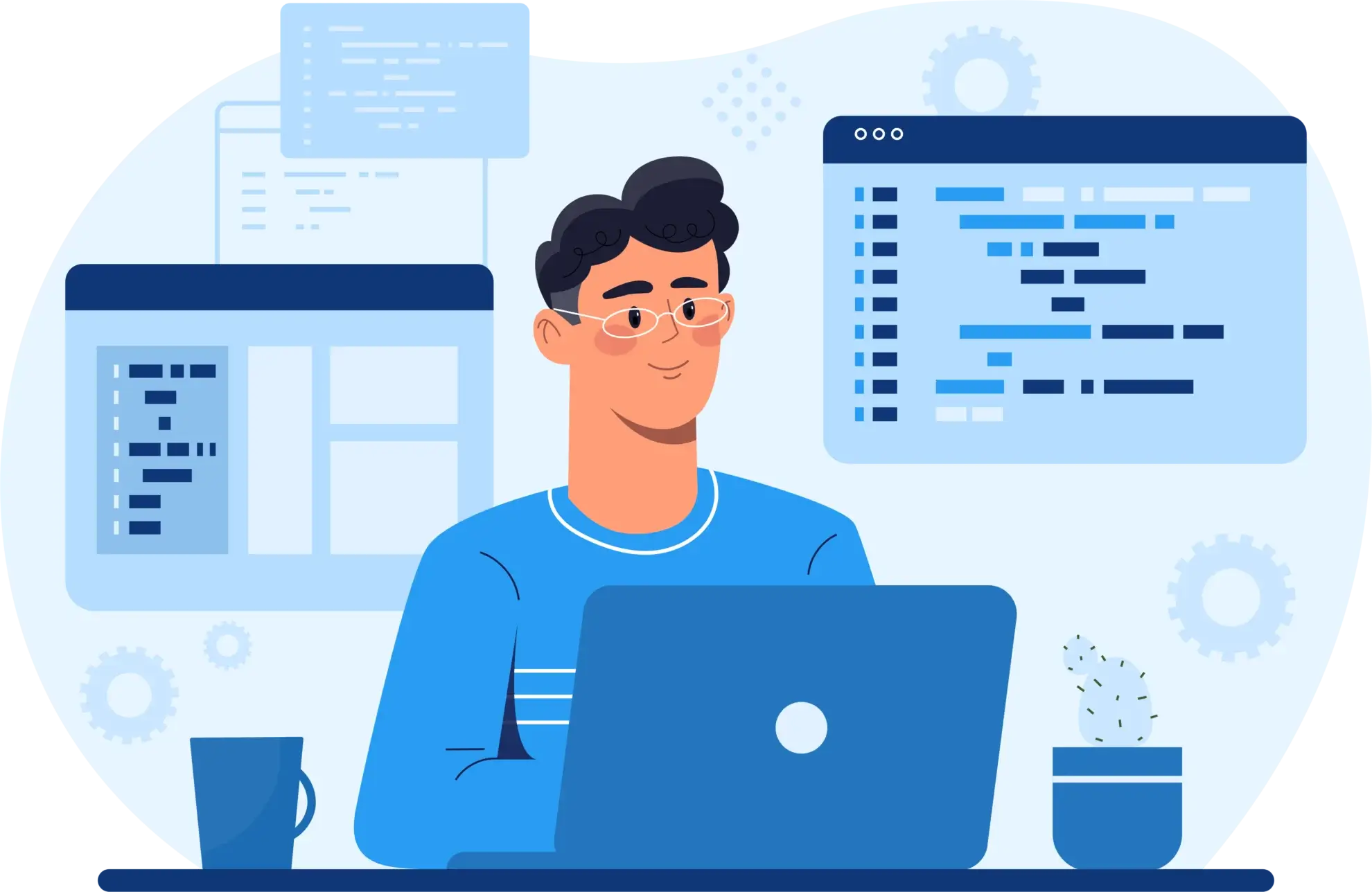 Backend & API Development
We understand that the backend is the soul of a website. We offer excellent backend and API development services to make your website run smoothly and bug-free. With robust backend development solutions, we ensure your website gets adequate and secure data storage. Also, we focus on creating the best functioning APIs that help your website to run seamlessly with different software systems.
Most website development clients have asked us for long-term support and maintenance. Deployment is definitely not the end of the web development services. In fact, regular support and maintenance are required to run your web portal efficiently from the backend and at the frontend. As your best web development company, we offer highly scalable and robust web maintenance and support services to keep your website running smoothly without interference or downtime.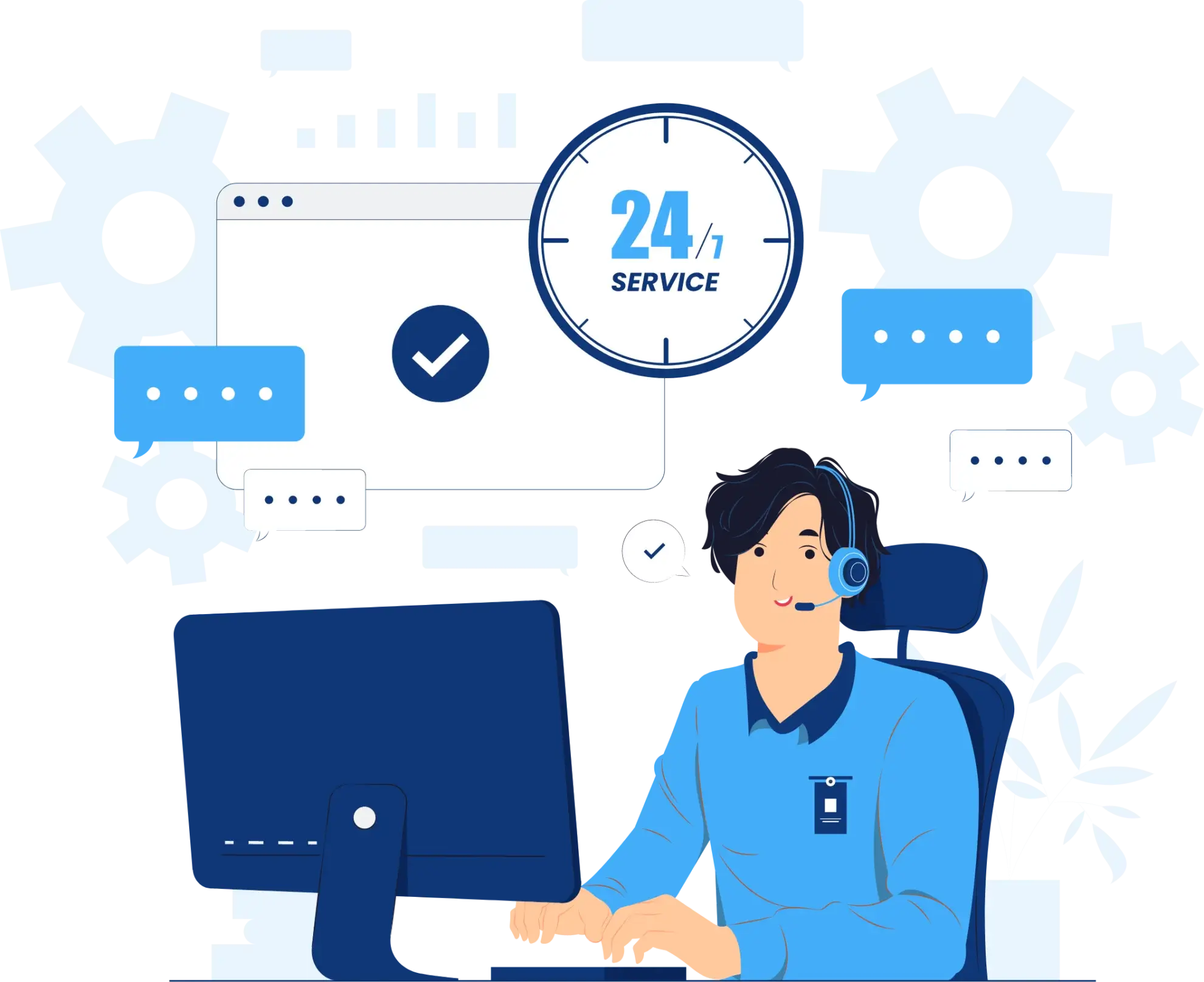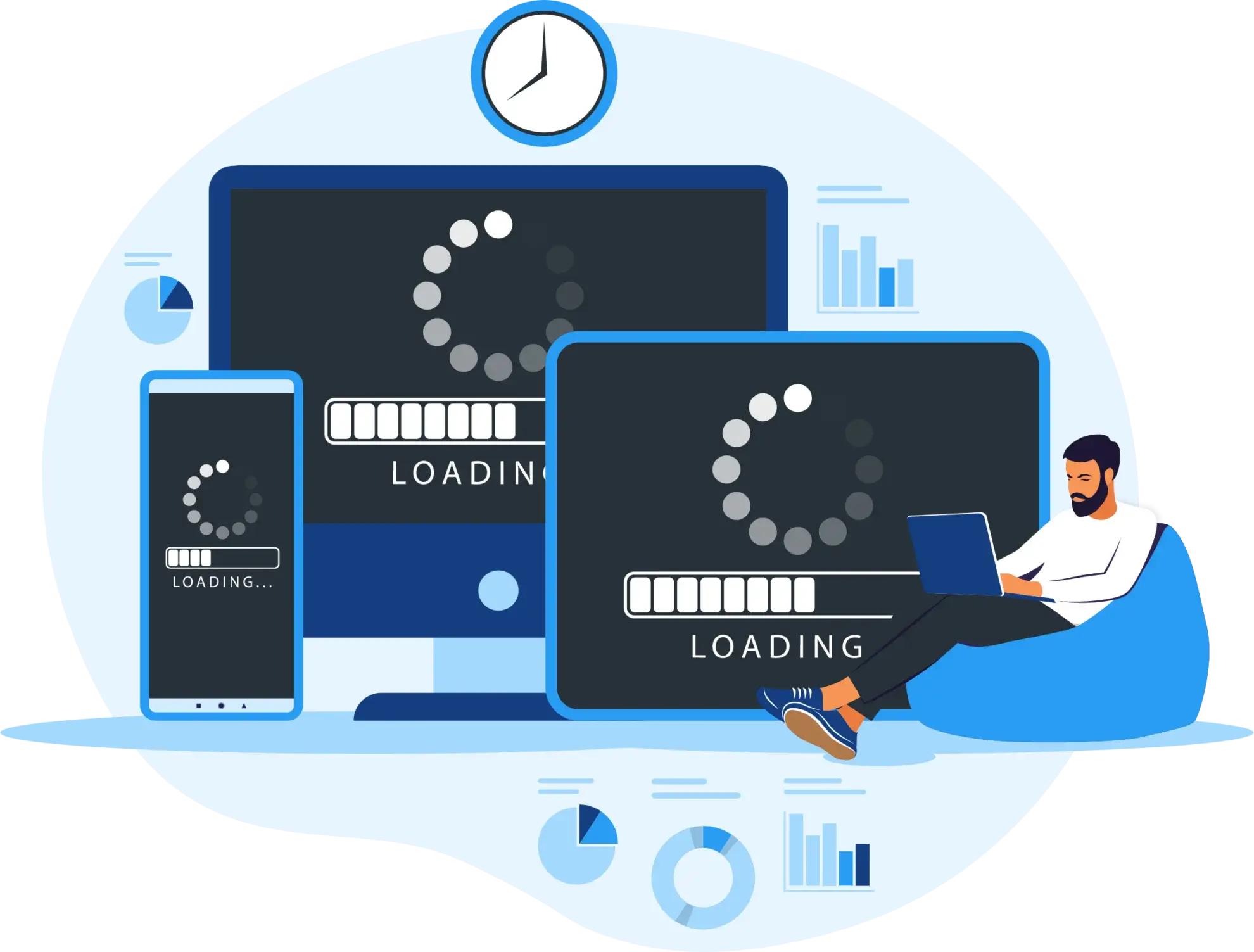 If you want to upgrade your website's tech stack or migrate your website from one server to another completely, you must trust our website migration and upgrade services. As your website design and development partner, we help you with high-end website migration and maintenance services preventing your data and your business's confidentiality.
eCommerce Web Development
Does your business involve selling products or services online? We are here to offer an excellent eCommerce web interface that takes care of your online store development from scratch. Be it optimizing the products, categories, product images, or descriptions- our web development company offers high-quality eCommerce development solutions leveraging the power of WordPress and Shopify.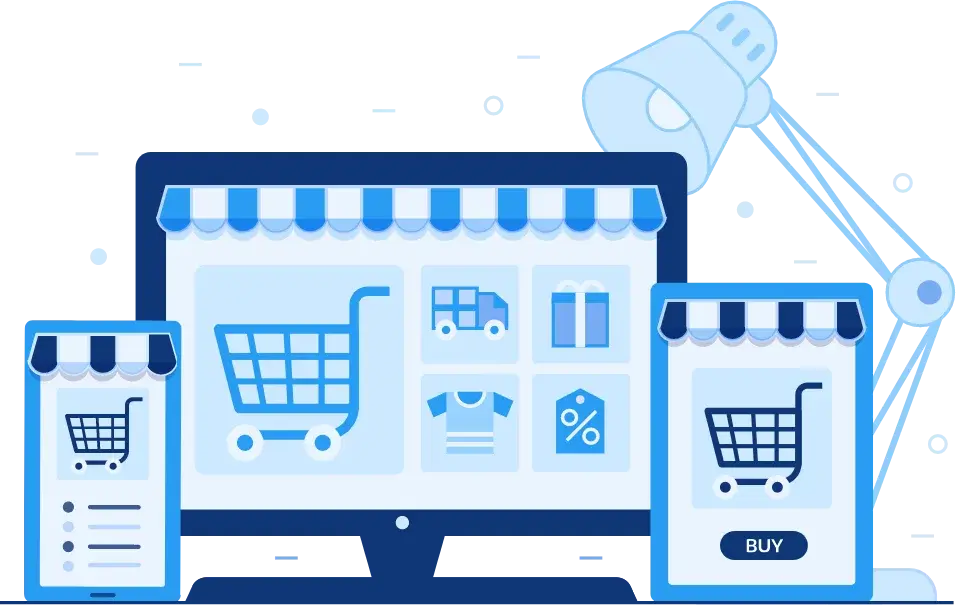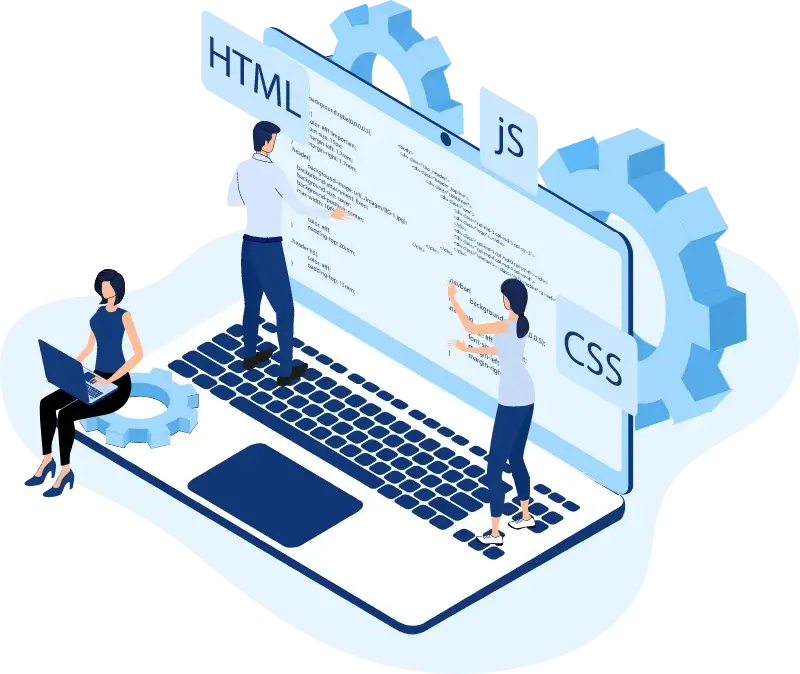 It is the frontend that directly interacts with your user. By developing a robust backend, our web development services team ensures your website gets an engaging frontend to keep your customers lured. Our web development team excels in building creative, captivating, responsive, SEO-friendly, and user-friendly frontend development. We ensure your business excels in attracting the right audience with our scalable front web development services.
Industries We Serve Through Our Web Development Services
We are happy to explore our experience and services niche with a wide range of industries across the globe. 
Entertainment & Social Networking
KNP Tech offers three different hiring models for engaging website development services. Let us help you understand each hiring model in detail. Select the model as per your timeline and budget requirements. 

Time & Material
This model suits your project if it has a partially clear scope that keeps changing as the project progresses. The time required to complete the work and the resources involved will determine the total project cost. Here, developers will be charged hourly based on monthly billing.

Fix Scope Model
This model suits your project if it has a clear scope. You can choose this model where you are clear about project deadlines and will not require to scale in or out of your development team. Generally, businesses looking for developers at a fixed rate for defined development needs can go for it.

Dedicated Hiring Model
This model suits your project if it has no clear scope and you need a dedicated developer to work on it. Here, you will experience the flexibility to change your team strength based on the changing app project needs. In this model, the developer will work full-time on an 8-hour/ day basis. Generally, it comes at a fixed price with a monthly billing cycle.
Our Web Development Process
We follow an agile development process for building scalable websites and web apps. Here is the step-by-step development process that we follow.
step 1
Ideation & Strategy
In the initial stage, our development team tries to understand your business goals, understanding, and requirements to move ahead with the project's core, UI/UX design.
Our Web Development Projects
Look at some of the best websites and eCommerce portals we have built.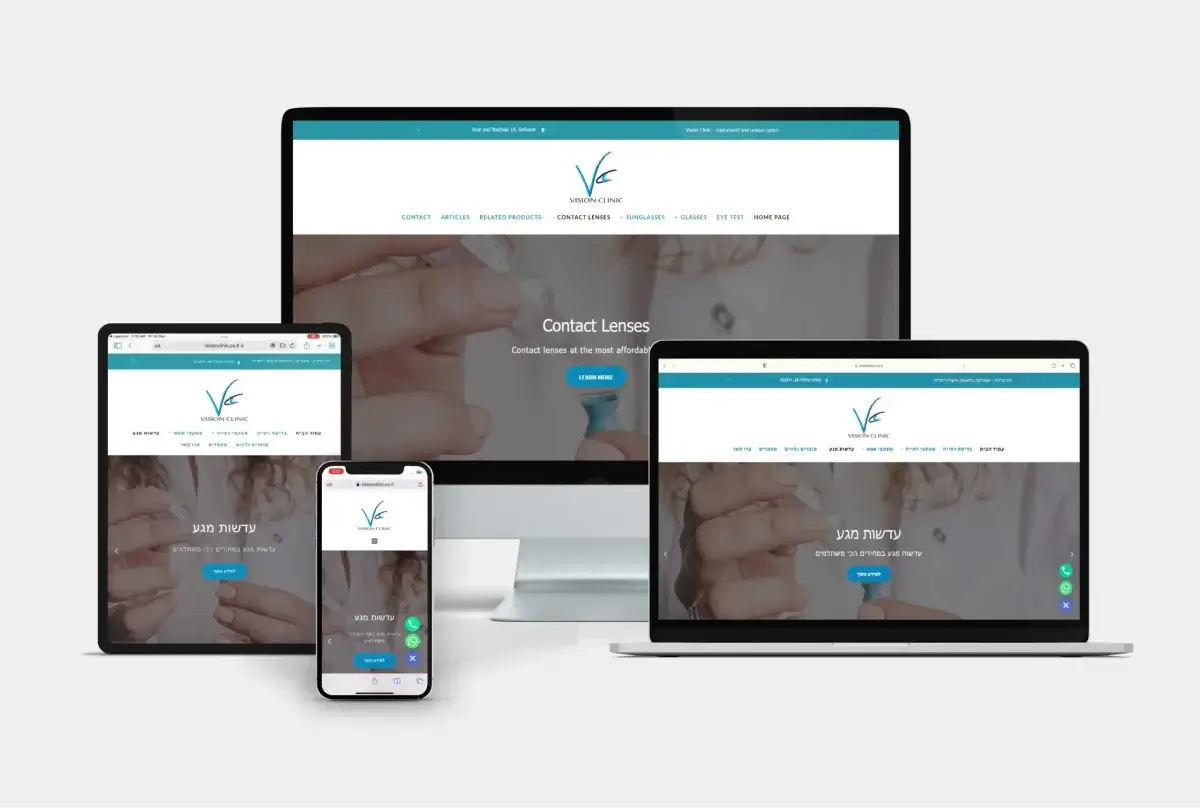 Website for Sunglasses, Eyeglasses and Contact Lens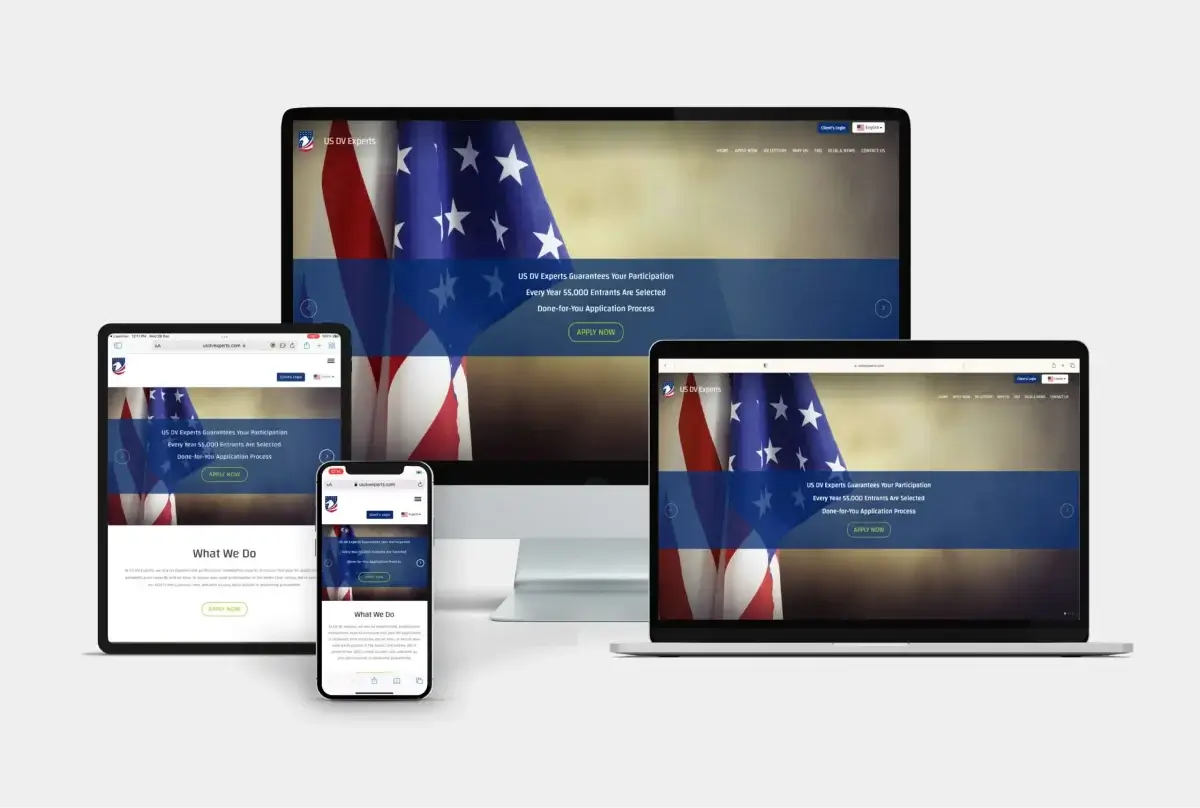 USDV Experts provides consulation services for the Diversified Visa Program of USA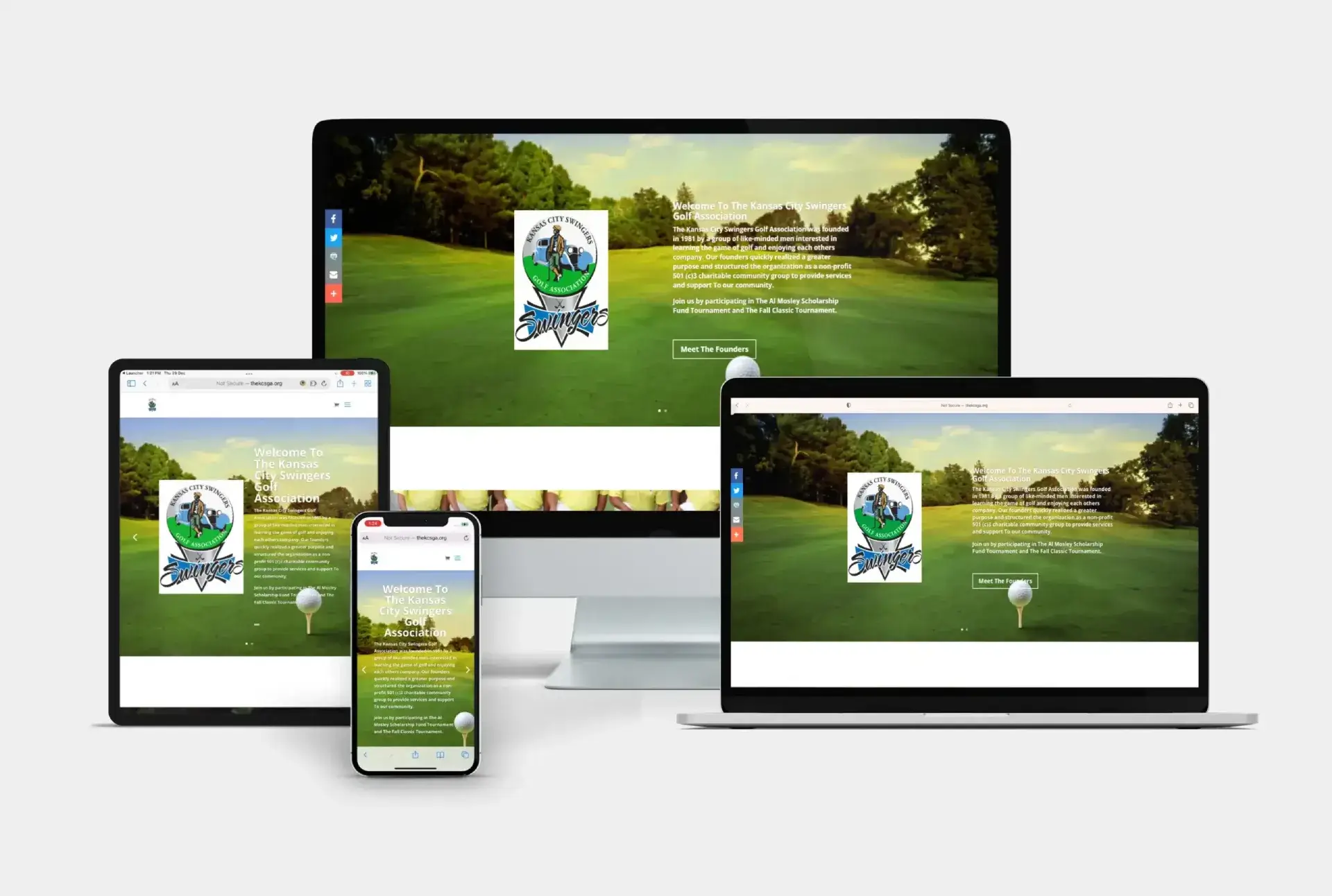 It is a website for Golf Association and their Events
Why Choose KNP as Your Website Development Company?
Certainly, when you want to partner with the best, we offer excellence in web development services by combining trending technologies and the best talents. 
Detailed Requirement Assessment
We don't believe in wasting your time and money. Keeping that in mind, our experts will thoroughly analyze the project once you come to us with your app idea. We will validate your app idea before proceeding to ensure the final app solution succeeds. We also make essential suggestions if we feel they can benefit your business.
We strongly believe in delivering quality app solutions and throw no errors or bugs on the face of our client's customers. We make that happen by following agile development methodology, where we go through quick iterations, resolving issues with each one.
Scalable and Interoperable Solutions
Whether it is about making it easier for you to add new features to the app in the future or making it more straightforward for your app to interact with other business solutions, we work at the forefront. We understand that businesses need to be flexible, and so do their technology solutions.
High-Performance Solutions
We follow the latest mobile technologies, use the best tools and follow the best practices to develop mobile app solutions that perform brilliantly well. Whether it is about boosting speed or simplifying navigation, or just focusing on aesthetics, our team will work on keeping app performance in mind.
Swift & Timely Project Completion
At the beginning of the project discussion, our experts will devise a tentative time frame to complete the app project. Then, our designers, developers, and QA experts will work in sync throughout the app development process to ensure the deadline is not stretched and a quality solution is delivered.
Code Integrity & NDA Policy
We sign a Non-Disclosure Agreement to secure your business data and related information. We will also pass on the app's source code once the development process is completed and the app has been published on the app store. Our motto is code integrity, and we are here to help our clients with 100% project confidentiality. 
I hired one developer from KNP Technologies to develop my website. From the first project with them, I found them quite professional and supportive; so I decided to hire them for my ongoing apps and web development projects. It has been more than 2 years working with them and thanks to KNP Team and Management, everything is going quite smoothly.
I would like to take up this opportunity to thank team KNP Technologies for the complete satisfaction we had from your team for the kind of work you did for us. The mobile app you developed for us was creative, innovative, and user-friendly and we vouch for that. We look forward to working with your team in the future.
To begin with, let me admit I was not comfortable with the idea of outsourcing as I always want to have complete control over the work and employees. KNP Technologies changed my whole outlook towards outsourcing by delivering me an excellent, fully-functional, and secure website for my business. I really had a good time with the web development team. Finally, I am thankful to the entire team for their dedication.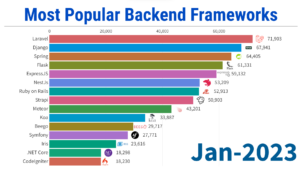 Hey Reader! Do you know what is Laravel framework? Are you interested in learning more about it? This post will describe all the benefits, future
Read More
Have a website idea in mind? Consult us to validate your website idea and receive a free quote. We are just a click away!