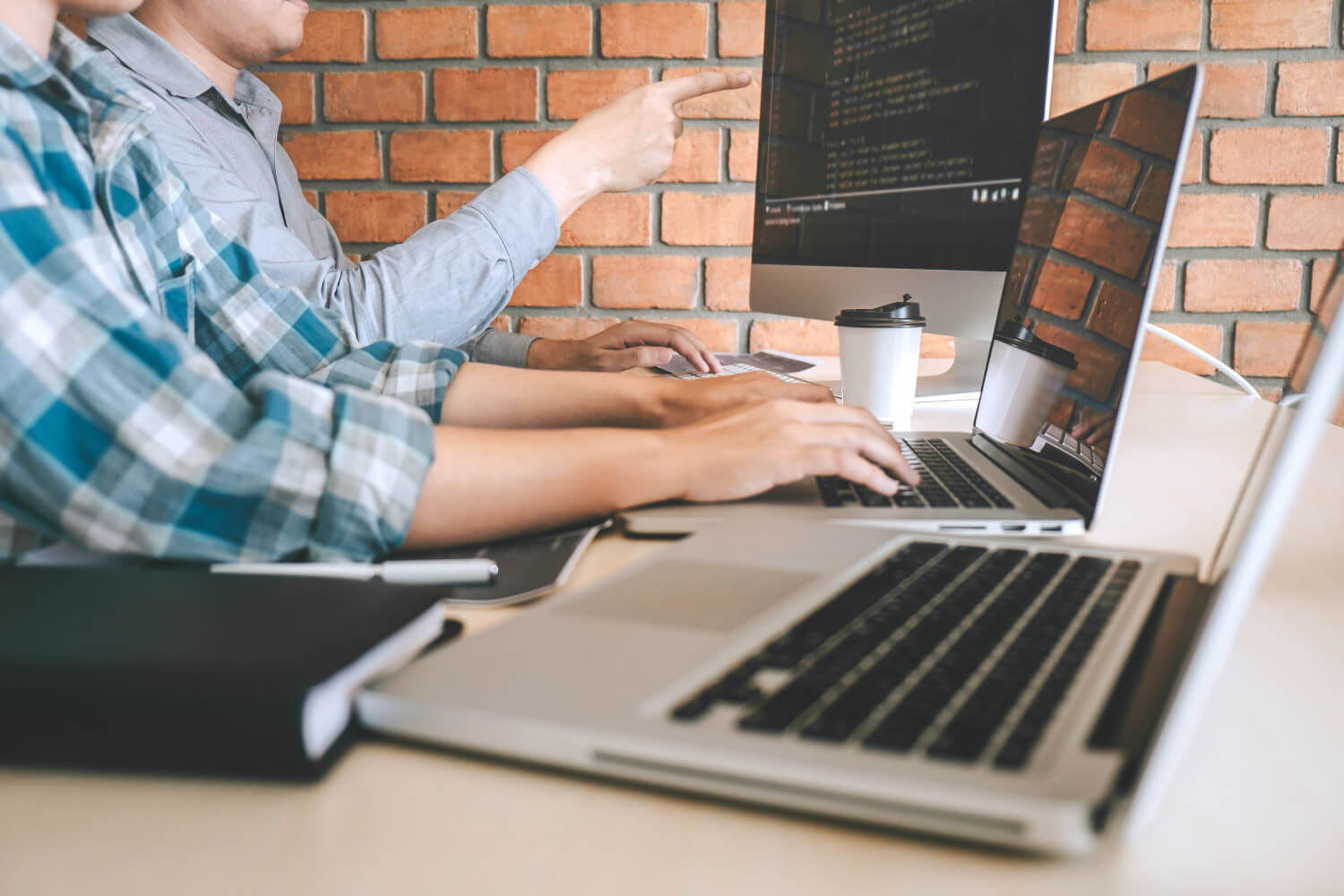 Why should you hire offshore CodeIgnitor developers?
Companies hire CodeIgnitor developers from KNP Tech since we have a track record of successful project deliveries. Additionally, the deliveries are on a decided timeline for all kinds of projects.
Proven Method of Development
Our client expects a consistent performance. Our proven method of development ensures quality control and consistent performance. You can expect timely delivery and uniform quality if you hire our CodeIgnitor developers.
Expert CodeIgnitor Developers
Our CodeIgnitor Developers are experts in creating web applications for almost all domains. They have expertise in developing a visually strong and appealing website of your choice. Whether you wish to build an eCommerce or a standard website for an online existence, our expert CodeIgnitor developers can deliver it without ado.
Instead of draining thousands of dollars in onshore development, hire our expert CodeIgnitor developers in India to create your web applications. You can save costs associated with development offshore, as well as training. Create your web application offshore, with the same expertise as onshore, at a lower price than onshore development.
Expert Knowledge in the Domain
Suppose you are looking to develop an eCommerce website. We ensure that eCommerce experts are dedicated to working on your web application. In short, dedicated CodeIgnitor developers with relevant domain experience will work to create your web applications.
Flexible Engagement Options
You can engage with us and hire CodeIgnitor developers based on your requirements. For example, you can select a dedicated team if you have a long-term requirement. Similarly, you can choose a project-based hiring model if you have a short-term necessity.
Our CodeIgnitor developers are experts in timely and clear communication to avoid discrepancies. We use emails majorly as a communication channel. However, we are flexible enough to use media like Business WhatsApp, Skype, Zoom, etc., if required. We aim to ensure our clients are on the same page and have 100% client satisfaction.
Our Expert CodeIgnitor Services
We have a set of services provided by our expert CodeIgnitor developers.
Custom CodeIgnitor Web Application Development
Hire CodeIgnitor Developers of KNP Tech who are highly experienced in developing robust, trending, secured, valued, and high-performing web applications based on your preference.
CodeIgnitor Timely Support and Maintenance Services
Our CodeIgnitor developers have gained lasting experience in maintaining web applications. They hold expertise in solving even more minor bugs to ensure consistent performance of web applications.
CodeIgnitor-Based CMS Creation
Our expert developers create CodeIgnitor-based CMS systems using frameworks and MVC architecture. Here, you will get a CMS system that is modular, reusable and has maintainable code.
Product Development
Hire dedicated CodeIgnitor developers to build CodeIgnitor-based solutions. These solutions are enough to develop a product for a small or large business, and you can customize it based on your requirement.
Enterprise Application Development
We at KNP Tech hold expertise in developing enterprise-level web applications. These applications are robust, reliable, scalable, and secured at every point in time.
CodeIgnitor eCommerce Development
You can hire dedicated CodeIgnitor developers in India who is expert in creating shopping carts. They hold expertise in developing all kinds of shopping carts for you, depending on your requirement.
Hiring process of our CodeIgnitor developers
If you want to hire a CodeIgnitor developer from KNP Infotech, here is the process discussed to ensure smooth execution.
step
01
Our experts will shortlist CVs based on your requirements and send them to you
step
02
Crosscheck and scrutinize the CVs from your side
step
03
Interview the candidates to evaluate their experience and technical expertise
step
04
Onboarding process and introductory call with the shortlisted candidates
step
05
Start the project and scale your team
Benefits of Hiring KNP Tech for CodeIgnitor-Based Web Application Development

Freedom of choosing your team
Suppose you are looking for CodeIgnitor experts in different domains or hold technical expertise to provide a solution for critical bugs. The KNP Tech provides you an option not just to select a team of your own but also you can control the team sitting remotely.

Flexible working models
With KNP Tech, you are relieved from the stress of hiring a developer for any requirement and training them to work on some web applications. To avoid recurring expenses, you can hire expert CodeIgnitor developers based on your needs, like full-time, part-time, hourly, and ad-hoc.

Expert Developers
CodeIgnitor developers of KNP Tech are recognized as the best developers in the industry. Our developers are driving digital transformation by building robust, trending, and secured web applications. Hire us in your successful journey of digital transformation.
Usually, businesses hire offshore CodeIgnitor developers to reduce the overall development cost. We at KNP Tech have developed three hiring models for companies to choose from. You can select a suitable way to hire CodeIgnitor developers from KNP Tech.
Time & Material
This is the best hiring model for you when you have minimum time and require maximum output. The hiring model is suitable for businesses having a shorter span of requirements. In this model, you can hire a CodeIgnitor developer for a dedicated timeline and get your required solution. In short, it allows you to cut short your overall expenses incurred in hiring a dedicated in-house developer.
Dedicates Hiring
This hiring model will be the best option if you need a CodeIgnitor developer for a long-term project. You can hire a dedicated CodeIgnitor professional with years of experience using CodeIgnitor frameworks and associated technologies to build a robust product. Using this model, you can speed up your hiring process and reduce the cost incurred in training your in-house individuals. Connect with our experts to know more about the cost.
Team Building
You would be amazed to know that 50-70% of your cost is reduced if you go ahead with this hiring model. Over here, the statistics are based on our learning while working with clients from the UK, USA, Canada, and Australia. It becomes a cost-effective approach to creating your product with the latest CodeIgnitor techniques. You know, it will save your resources and equip you with an experienced CodeIgnitor team offshore.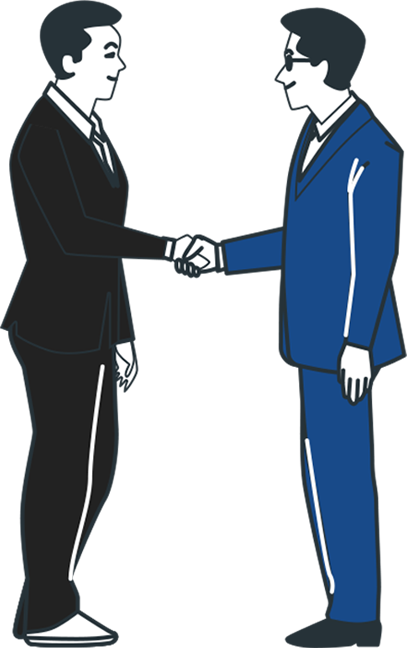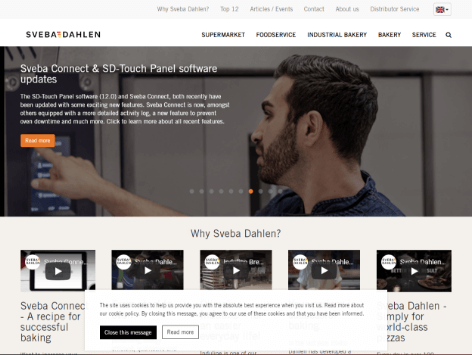 A progressive web app is a web page that has a similar look and feel like a native mobile app. PWAs can be opened through the browser, so it does not need to be downloaded from the App Store or Play Store. Main considerable benefits of PWAs are that it provides reliable, fast and engaging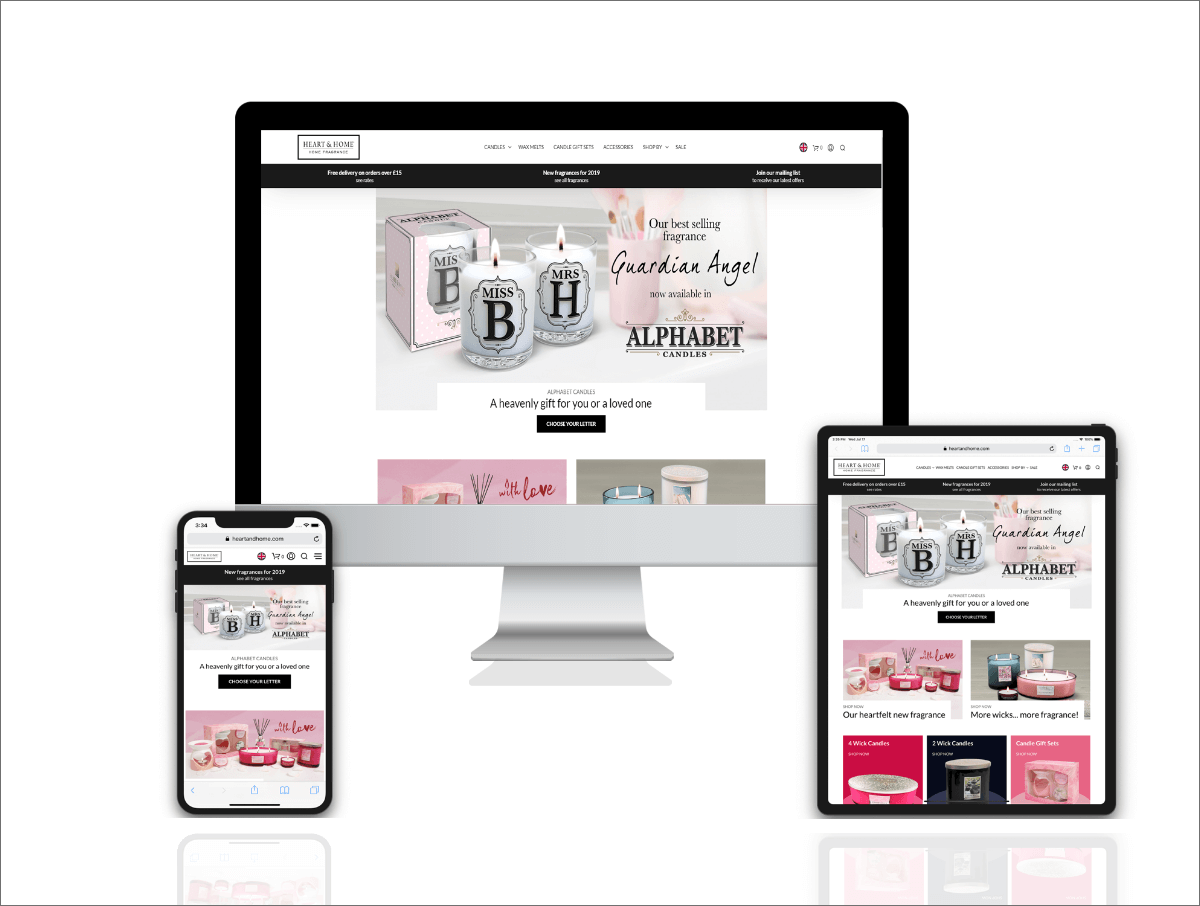 A progressive web app is a web page that has a similar look and feel like a native mobile app. PWAs can be opened through the browser, so it does not need to be downloaded from the App Store or Play Store. Main considerable benefits of PWAs are that it provides reliable, fast and engaging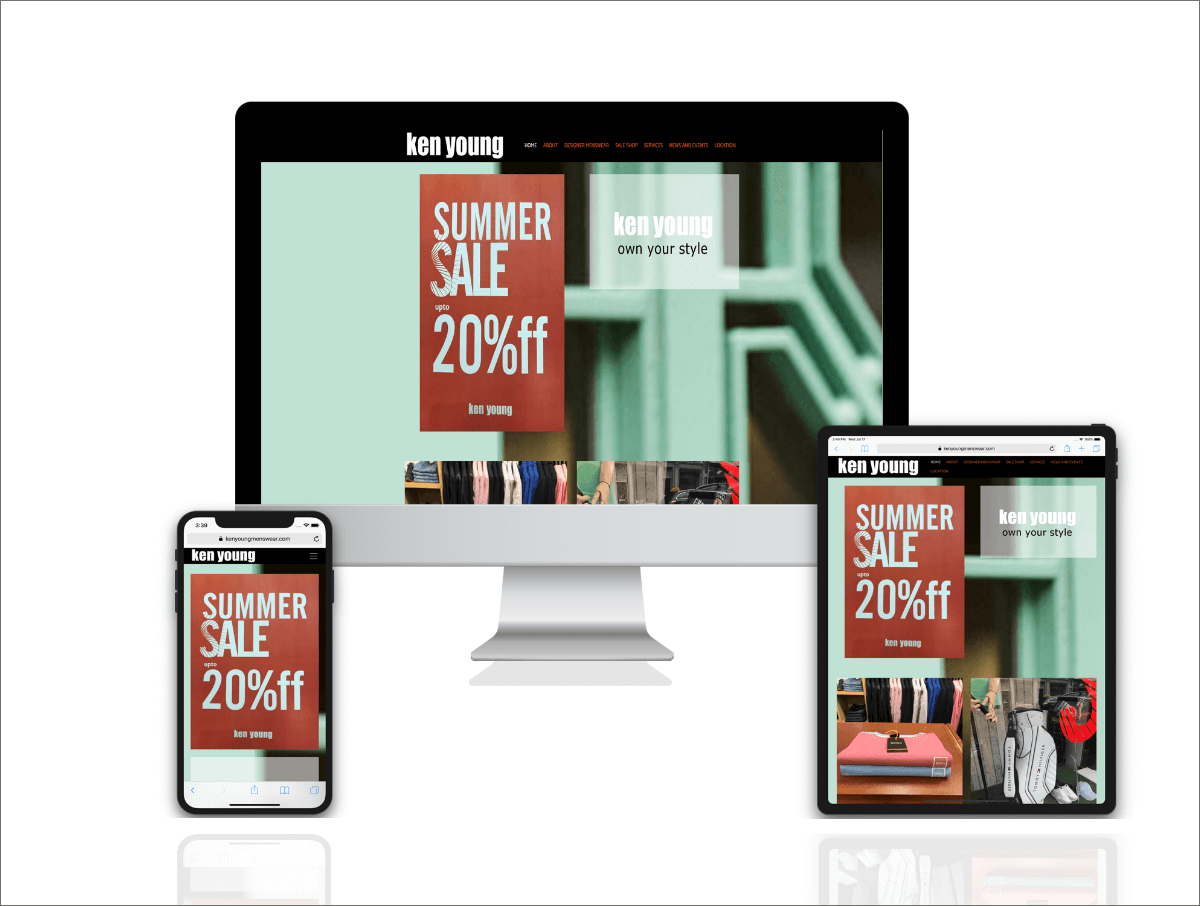 A progressive web app is a web page that has a similar look and feel like a native mobile app. PWAs can be opened through the browser, so it does not need to be downloaded from the App Store or Play Store. Main considerable benefits of PWAs are that it provides reliable, fast and engaging
Being a reputed software development company with years of industry experience, we are proud to say that we have served businesses belonging to different niches.
Entertainment & Social Networking
I hired one developer from KNP Technologies to develop my website. From the first project with them, I found them quite professional and supportive; so I decided to hire them for my ongoing apps and web development projects. It has been more than 2 years working with them and thanks to KNP Team and Management, everything is going quite smoothly.
I would like to take up this opportunity to thank team KNP Technologies for the complete satisfaction we had from your team for the kind of work you did for us. The mobile app you developed for us was creative, innovative, and user-friendly and we vouch for that. We look forward to working with your team in the future.
To begin with, let me admit I was not comfortable with the idea of outsourcing as I always want to have complete control over the work and employees. KNP Technologies changed my whole outlook towards outsourcing by delivering me an excellent, fully-functional, and secure website for my business. I really had a good time with the web development team. Finally, I am thankful to the entire team for their dedication.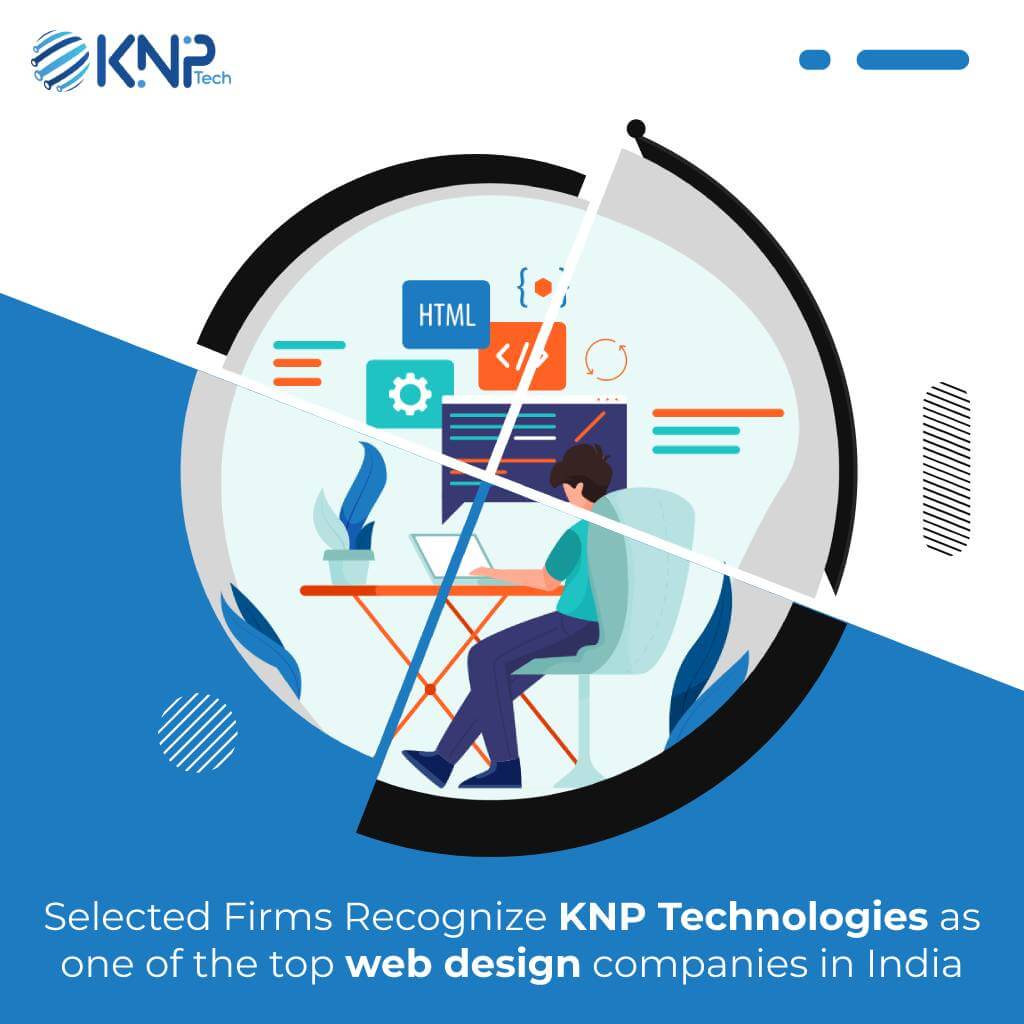 KNP Technologies is an experienced & highly trustworthy firm delivering qualified results that help clients grow their consumer base. We are delighted to announce that with our experts' regular grind and commitment, we have earned a spot in the list of top website design companies in India by Selected Firms- A trusted B2B research and
Read More
Ready to start your dream project?
We have a TEAM to get you there.