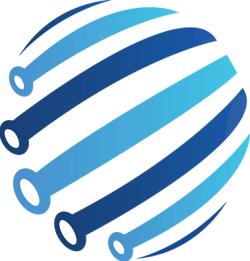 KNP Tech provides exemplary IT solutions and services to anyone who strives to win the industry crown. We deliver ingenious solutions catering to high industry standards to make you the next leading business in line. We work for your goals with passion and determination to fabricate the most brilliant concepts and models to take your business a cut above! 
We deliver great value and the most favorable outcomes so that your business thrives! Our constant efforts, professionalism, and perfectionism at every forefront of the development process will leave you wonderstruck, for sure. Try us!
We are on the mission to build fresh, robust, and innovative web, mobile, and custom software solutions for every business lodging to create a better digital space for this world.
We envision ourselves creating a world where possessing an IT solution is plain sailing for every business!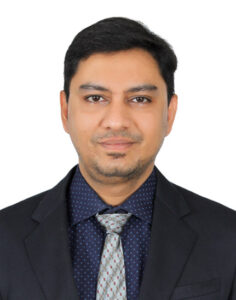 This is Priyank Panchal, Founding Director of KNP Technologies Private Limited. I am young entrepreneur -highly self-motivated and goal-oriented professional with 12+ years of experience in International Business Management; involved in numerous roles such as CEO, Business Head, Project Manager. I'm Passionate for building and scaling businesses. I love to code and solve complex problems. My areas of interests are captivating which includes reading technical articles, sports, adventure and exploring new places and technologies.
This is Nirav- Co-Founder at KNP Technologies Private Limited. I have over 16 years of experience in the information technology and services industry. I am an expert Business Consultant helping startups and SMEs to deliver solutions. I'm responsible for developing and executing business strategy, ensuring business growth and finding the right solution for every client. I have a strong analytical and problem solving skills.
Why Partner Up with KNP Tech?
Our partnership will be a long-term association where trust and confidentiality will be at the core. High-standard quality project development along with extensive support is what we guarantee from our end. We tailor technology for you, and in return, we need nothing but a burgeoning bond that we can preserve!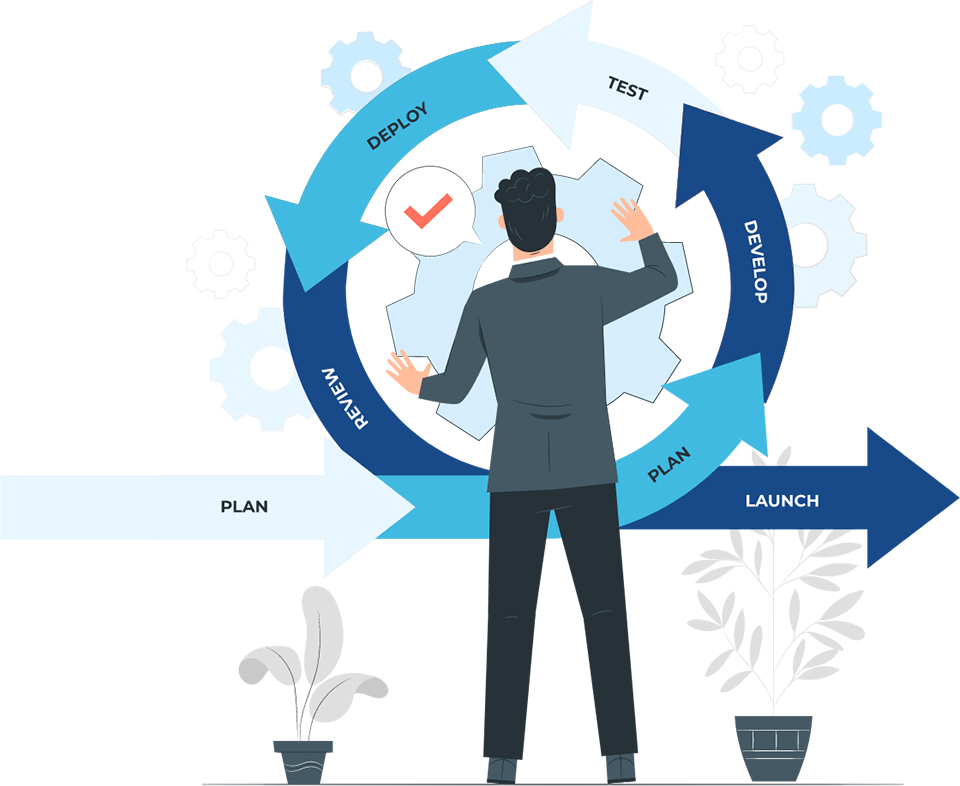 At KNP, we follow an Agile Project Management Process where the entire development cycle is iterated into smaller, manageable cycles or sprints. Every sprint is developed and tested in cycles of 2 to 4 weeks. This iterative approach ensures that every aspect of your project is handled with care and meticulously addressed. 
The Agile Project Management Approach allows us to quickly respond to an issue that may arise during or after the development. From making necessary changes on time to saving a boatload of resources, the Agile Process helps us to deliver your project on time and within budget.
Our agile development process is designed to meet your project expectations diligently!
Concept

The scope of the project is determined. We will discuss the key project requirements, prepare a proper document to outline them, and finally create a proposal. The cost of the project and the estimated development time is also determined here.

Inception

Let's build the software using the necessary tools and resources. The process begins with sketching the software design, creating a mock-up of the user interface, and completing the final project architecture.

Iteration

Called the construction stage, it is here, that the bulk work is carried out. The design is turned into code by adding all the required functionalities. In short, the development of the working software is completed at this stage.

Release

The software is almost ready! The quality assurance team performs some last-minute magic and ensures that the code is clean. Any detected bugs are fixed here. And finally, the product is released!

Maintenance

Customers can access the deployed software. Later, the process moves toward the maintenance phase. On-going support and maintenance are provided. Over time, new features and upgrades are also made.
Meet our team of experts. From developing hundreds of different mobile, web, and custom software to descending innovation into every upcoming project, our team has always stayed on top of enthusiasm. Our experts are dedicated to delivering an award-winning solution. With years of experience in the industry, necessary qualifications, and polished skills, techies at KNP are exactly who you should partner up with!