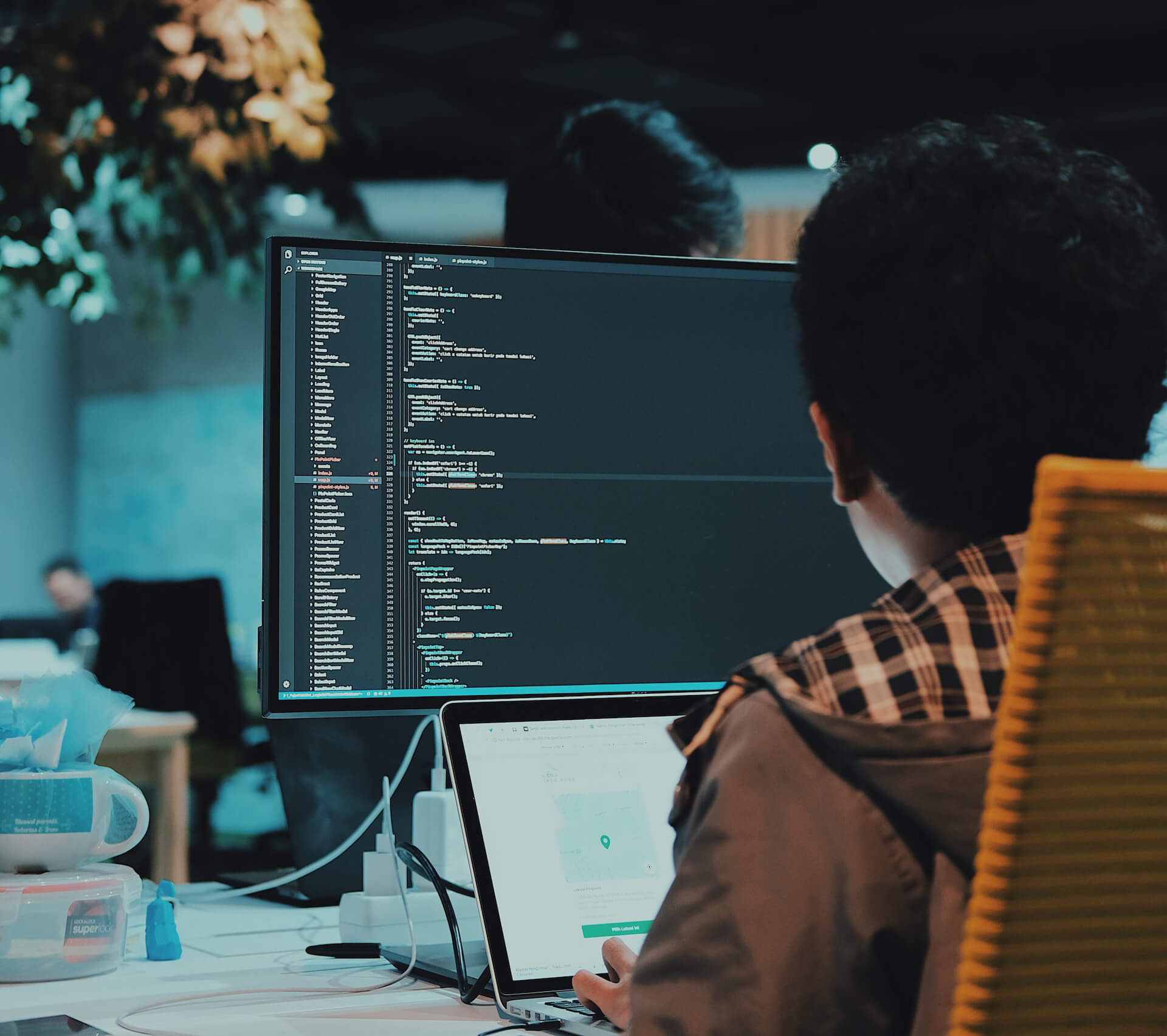 Why should you hire offshore PHP developers?
Sometimes, website development tasks are complex, requiring well-trained and expert PHP developers to handle such difficult situations. If you are looking for a good-first-time-right PHP developer, choose to Hire a PHP developer from KNP Tech.
Hire our offshore PHP developers to create products for multiple clients. This expertise permits them to explore solutions, the latest tools, and trending PHP techniques. At KNP Tech, we have trained our PHP developers to work on complex projects. This allows them to create a competitive mindset, making them experts in creating advanced technological solutions.
We have come across several clients who are looking to hire PHP developers with experience and who are well-trained to avoid the time and money incurred in training. This could be your situation when hiring in-house PHP developers. However, if you hire offshore PHP developers, you incur zero training costs, and developers are trained enough to develop a robust PHP solution for you.
Out-of-the-box PHP solution
There are no developments without queries or bugs. Sometimes, developers need support from your end to solve a bug. However, such situations will never arrive when you hire a PHP programmer from KNP Tech. To avoid increased cost and productivity loss, KNP Tech assigns a senior PHP developer who ensures out-of-the-box product creation. Additionally, they resolve timely bugs and issues.
The back end of PHP development is of the topmost importance regarding security, and your website's security decides your brand's reputation. A website's weak security hampers a brand's reputation and causes an untimely decrease in users.
KNP Tech assures an optimal website with top security features if you hire offshore PHP developers. Developers keep your brand reputation as a goal while creating your website.
If you hire offshore PHP developers, you are not bound to take care of their working systems, internet connections, security, healthcare insurance, etc. It leaves a lot of money in your hand when you hire offshore resources for your PHP development, and KNP Tech will bear the additional cost incurred during the project execution.
At times, hiring offshore PHP developers becomes a tedious task in terms of support. But, it is different when you work with KNP Tech.
If your hire offshore PHP developers from us, our team will work as per your time zones. They will remain available for any support queries during your time zones.
The team is trained to provide support using several communication channels like WhatsApp, Slack, Skype, and more.
Many times we have heard from our clients that they need trackable growth of their business using the website being developed. We at KNP Tech assure you the same by building robust web applications.
Standard PHP Website Development
Website users need help when the user experience is worst or when they need help finding navigation. Our experienced offshore PHP developers are well aware of such complex user situations. They use their expertise and knowledge of the latest frameworks to ensure the best user experience in the standard website development task. Such websites empower your business and have a competitive edge over others in the same market.
Custom PHP Website Development
Our PHP website development experts have extensive experience in understanding your website requirements. Our PHP developers develop a website based on your needs using the latest PHP framework and supportive technologies like SQL. KNP Tech is a master in creating custom PHP websites that are robust and beyond your expectations.
PHP E-commerce Website Development
Creating dynamic web stores to meet your eCommerce business needs becomes easy if you hire a PHP developer from KNP Tech. If you want to develop a robust-looking PHP online store to sell your products, our PHP developers are the right choice for you. They hold expertise in creating dynamic eCommerce stores that can handle the influx of users during the festive seasons.
PHP-Based ERP Software Development
You might need clarification on whether creating an enterprise resource planning system using PHP code is possible. If yes, here's a solution to your query. PHP has powerful algorithms that our experienced PHP developers use to develop robust ERP software. The systems we created so far served businesses to control, manage, and plan their resources effectively and efficiently.
PHP-Based Social Networking Site Development
You would be amazed to know that social networking sites require robust and scalable back-end development. Our PHP developers are skilled enough to create a web application that can dynamically take the load of ever-increasing users. Once you hire an outsourcing PHP development company like KNP Infotech, remain sure that the website we developed will give users an uninterrupted interactive experience.
PHP-based Website Portal Development
Businesses need web portals to manage their overall business operations using web portals. If you hire our PHP developers, believe us that they are productive enough to create bespoke website portals. These portals are unique, secured, and end-to-end encrypted for your business users.
Hiring process of our PHP developers
If you want to hire a PHP developer from KNP Infotech, here is the process discussed to ensure smooth execution.
step
01
Our experts will shortlist CVs based on your requirements and send them to you
step
02
Crosscheck and scrutinize the CVs from your side
step
03
Interview the candidates to evaluate their experience and technical expertise
step
04
Onboarding process and introductory call with the shortlisted candidates
step
05
Start the project and scale your team
What are the benefits of hiring an offshore PHP developer from KNP Tech?

Dedicated PHP Developers
Many businesses are worried about outsourcing PHP development companies since many developers are involved in multiple projects to keep developers productive and earn additional income. However, we ensure the developer-to-client ratio remains 1. Once hired, your developers will not work on side projects, and we guarantee.

Senior Project Managers
Once we receive your business requirements, we assign a senior project manager, in addition to dedicated developers hired by you. This allows you to have the upper hand in fixing bugs quickly and maintaining the uniform productivity of the PHP developers.

Uninterrupted Support
We have heard from many clients that once the product is developed, there is no one to fix bugs and solve queries arriving later. However, with KNP Tech, this will not be the case. Once developed, you always have access to the developers responsible for creating your product. (Please note - You need to subscribe to our maintenance contract that involves support after the product is handed over to your team.)
Usually, businesses hire offshore PHP developers to reduce the overall development cost. We at KNP Tech have developed three hiring models for companies to choose from. You can select a suitable way to hire PHP developers from KNP Tech.
Time & Material
This is the best hiring model for you when you have minimum time and require maximum output. The hiring model is suitable for businesses having a shorter span of requirements. In this model, you can hire a PHP developer for a dedicated timeline and get your required solution. In short, it allows you to cut short your overall expenses incurred in hiring a dedicated in-house developer.
Dedicates Hiring
This hiring model will be the best option if you need a PHP developer for a long-term project. You can hire a dedicated PHP professional with years of experience using PHP frameworks and associated technologies to build a robust product. Using this model, you can speed up your hiring process and reduce the cost incurred in training your in-house individuals. Connect with our experts to know more about the cost.
Team Building
You would be amazed to know that 50-70% of your cost is reduced if you go ahead with this hiring model. Over here, the statistics are based on our learning while working with clients from the UK, USA, Canada, and Australia. It becomes a cost-effective approach to creating your product with the latest PHP techniques. You know, it will save your resources and equip you with an experienced PHP team offshore.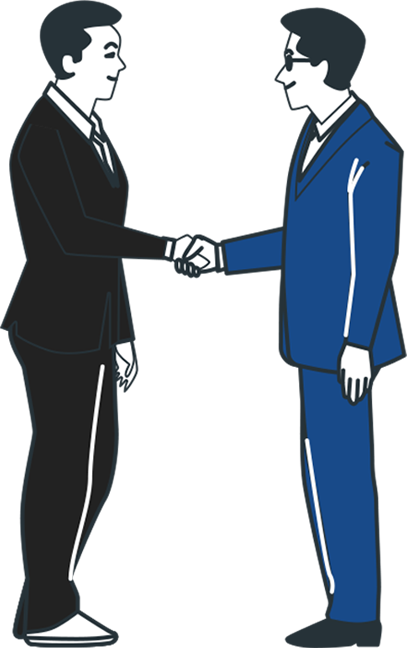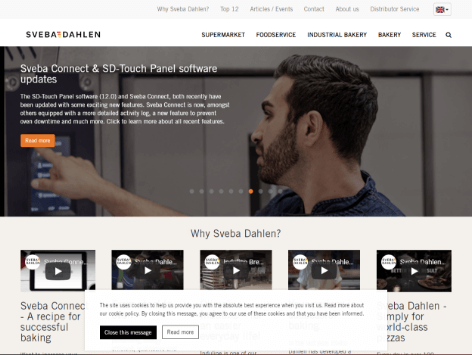 A progressive web app is a web page that has a similar look and feel like a native mobile app. PWAs can be opened through the browser, so it does not need to be downloaded from the App Store or Play Store. Main considerable benefits of PWAs are that it provides reliable, fast and engaging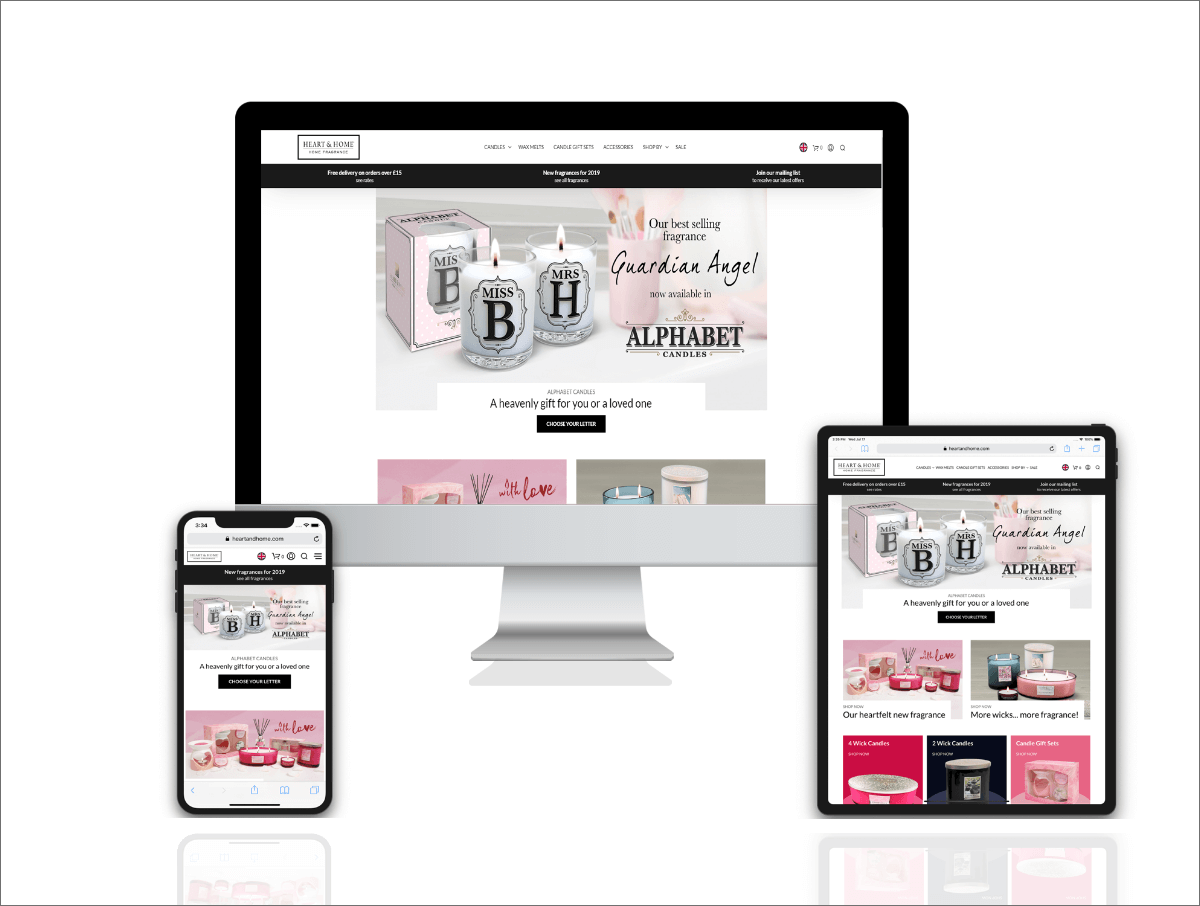 A progressive web app is a web page that has a similar look and feel like a native mobile app. PWAs can be opened through the browser, so it does not need to be downloaded from the App Store or Play Store. Main considerable benefits of PWAs are that it provides reliable, fast and engaging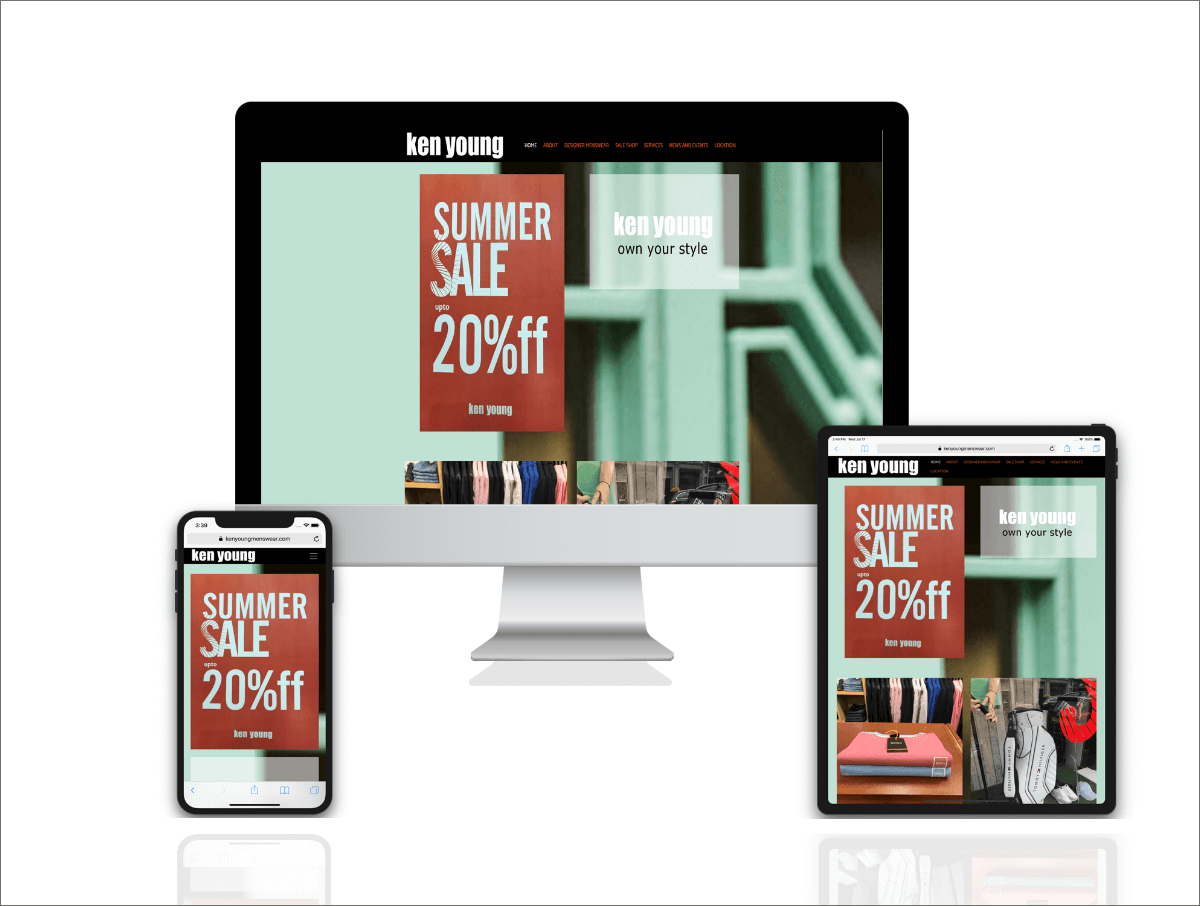 A progressive web app is a web page that has a similar look and feel like a native mobile app. PWAs can be opened through the browser, so it does not need to be downloaded from the App Store or Play Store. Main considerable benefits of PWAs are that it provides reliable, fast and engaging
Being a reputed software development company with years of industry experience, we are proud to say that we have served businesses belonging to different niches.
Entertainment & Social Networking
I hired one developer from KNP Technologies to develop my website. From the first project with them, I found them quite professional and supportive; so I decided to hire them for my ongoing apps and web development projects. It has been more than 2 years working with them and thanks to KNP Team and Management, everything is going quite smoothly.
I would like to take up this opportunity to thank team KNP Technologies for the complete satisfaction we had from your team for the kind of work you did for us. The mobile app you developed for us was creative, innovative, and user-friendly and we vouch for that. We look forward to working with your team in the future.
To begin with, let me admit I was not comfortable with the idea of outsourcing as I always want to have complete control over the work and employees. KNP Technologies changed my whole outlook towards outsourcing by delivering me an excellent, fully-functional, and secure website for my business. I really had a good time with the web development team. Finally, I am thankful to the entire team for their dedication.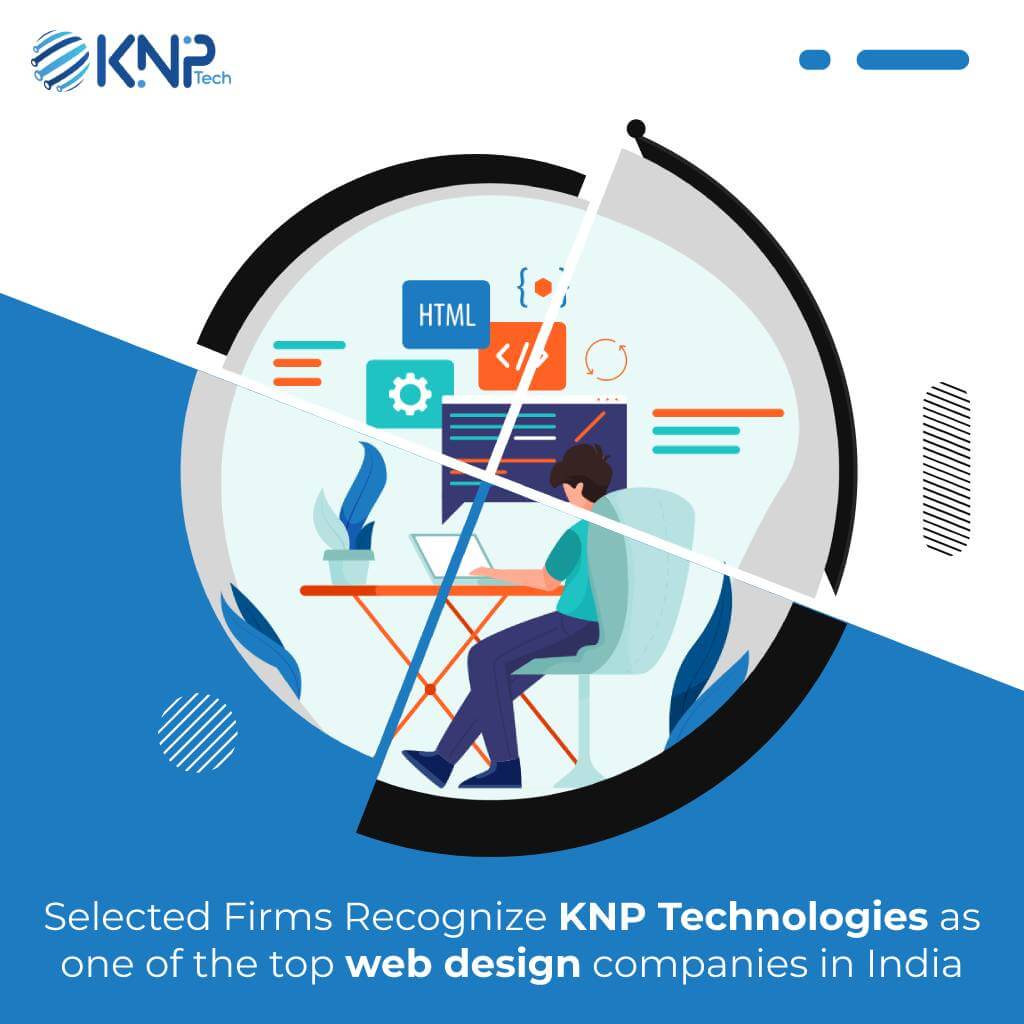 KNP Technologies is an experienced & highly trustworthy firm delivering qualified results that help clients grow their consumer base. We are delighted to announce that with our experts' regular grind and commitment, we have earned a spot in the list of top website design companies in India by Selected Firms- A trusted B2B research and
Read More
Ready to start your dream project?
We have a TEAM to get you there.